From my early childhood I was fascinated by Hypnotism, the reason being my maternal uncle would hypnotize me often to put me to sleep or even to remove my body pain.
I was always amzed at the way hypnotherapy worked positively well in mind and body.
While I employed this hypnotic technique on my friends and relatives amidst my other work,
I wanted to take it to people in the legal way.
In 2003 I became a registered practitioner of alternate medicine.R.M.P ( A.M )
In 2004 I obtained Diploma in Naturopathy & Yogic Science. (D.N.Y.S )
Then I obtained my M D degree in Alternate Medicine. In Alternate Medicine course, Hypnotherapy, Flower medicine & Aroma Therapy were all important lessons.
In the same year I completed my NLP ( Neuro Linguistic Program ) Practitioner Certification course.
Whie I am proficient in various systems, my inclinaton has been towards Hypnotherapy only.
Therefore I have been conducting workshops & seminars related to mental afflictions for the last 15 years.
I have been focussing on 3 areas for sevaral years
1) Stammering
2) All types of stress problems
3) Students educational development
Now that you have come to know the benefits of alternate therapy,it is my humle request to you to share this write-up in my website with all those people who would be greatly benefitted by this alternate therapetic tool that has no side effect at all.
Malar Clinic & Minds Power Academy
"Hypno" Dr.
R. TRILOK CHANTTAR, M.D (A.M)., N.F.N.L.P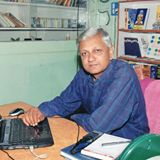 Areas of hypnotherapy I deal with
Stammering

Student Education development

Past Life Regression

Alcohol abuse
Anger management
Anxiety
Depression
Drug abuse
Eating disorders
Exam stress
Fear of flying
Food addiction
Gambling addition
Insomnia
ADHD
Bipolar Disorder
Grief
Learning Disabilities
Self Esteem
Suicidal Ideation
Behavioural Issues
Weight loss
Addictions
Child or Adolescent
Emotional Disturbance
Infidelity
Parenting
Relationship Issues
Sexual Abuse
Obsessive compulsive disorder(OCD)
Irritable bowel syndrome
Low self –confidence
Low self –esteem
Pain management
Panic attacks
Phobias
Post-traumatic stress disorder
Public speaking
Quit smoking
Relationship issues
Relaxation
Sleep disorders
Sports performance
Stress
How long will take?
Sessions  usually last 60 minutes but can extend 75 minutes .Generally, you can expect to have  between 2 to 10 sessions depending  on the nature of the particular difficulty .Most difficulties can be reliably improved within few sessions.
If you have been  diagnosed or suspect  you may have one of  the medical conditions starred above, you should consult your family doctor for advice, diagnosis and treatment and always inform your health professional before strating any alternative or additional therapies or treatments.
The above all types of stress oriented problems will be solved in the following methods.
HYPONO THERAPY (Hypnotism)